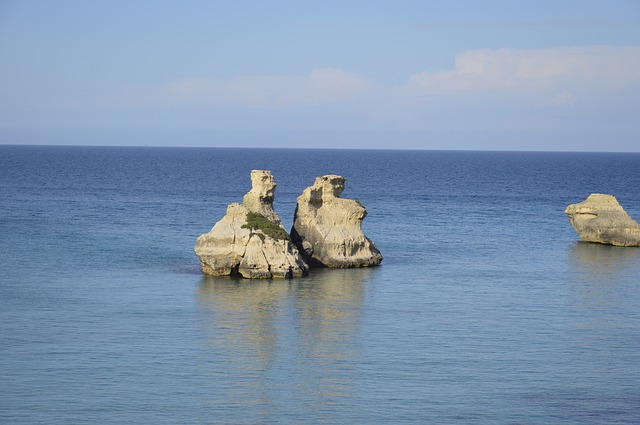 Why choose to spend a holiday in Salento? Simply because here you will find the sea and the most beautiful beaches of the peninsula, where relaxing sun-kissed and caressed by the wind from the Adriatic coast to the Ionian coast, you'll be spoiled for choice.
The most beautiful beaches of Salento
From the Caribbean beach of fine golden sand of the Maldives of Salento in the marina of Pescoluse, the beautiful landscapes of the Bay Turks, all the sea Salento boasts crystal clear waters, with shallow water where children can swim in complete safety for joy of the parents.
The Salento coast also boasts not only beautiful beaches, but it is also the ideal destination for those who love the rocks! Heading to Santa Maria di Leuca or Castro, for example, you can easily access low cliffs and rocky that will delight lovers of diving and boat trips at one of the many caves scattered nearby. If you do not want to give up the charm of unspoiled nature, away from the drumbeat of the beaches most frequented by tourists, relax reaching Otranto or the nearby Bay of Orte, where you will be waiting authentic corners of paradise immersed in the beautiful setting of the Mediterranean.
And finally, if you want a place to regenerate the body and the mind, Santa Cesarea Terme has something for you. Besides the beautiful scenery that the city has to offer, here you will find a renowned spa with chlorinated water, sulphurous and iodine by the extraordinary beneficial effect!